Price: £1.80 Metre(s), INC VAT
Production Description:
If you are laying artificial turf, the easiest way to do so is with this Self Adhesive Joining Tape For Artificial Turf.
To join our artificial grass, carefully align the the grass ensuring that the pile runs in the same direction and fold back the two edges where making a join. Apply the jointing tape (smooth side down). Carefully butt the pieces together ensuring that there are no fibres caught in the adhesive tape.
Comments:
This tape is 150mm wide and is 3 meters long.
Special Information: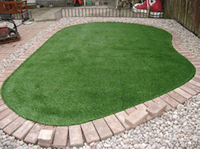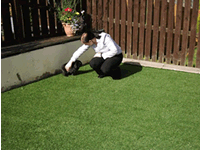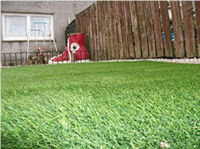 Whether you are looking to save time and money on the upkeep of your garden or you are finding it difficult to maintain, you require a soft and enjoyable area for your pets or you are looking to transform a wet and muddy area into a safe and enjoyable area for your kids to play, TOTAL TURFING can supply and install artificial grass that is durable, safe and low maintenance alternative to regular grass which looks great all year round.
Contact us to arrange a free no obligation survey or for any advice you may require.
For free advice on all your landscaping needs give us a call on 0800 0374425 or 01294 822005.